Are You Ready for a Change of Pace?
It can be difficult to carve out the time you need to focus on your fitness, health, and family. An H2X Fitness Swim Spa allows you to exercise, relax, and entertain in the convenience and privacy of your backyard, year-round. A jet system creates a smooth current of water ideal for fitness activities, and massage jets offer relief from stress, aches, and muscle pain.
Get active and stay active
Swim, jog, walk, exercise
Train hard & recover smarter
Relaxing massage therapy
Water buoyancy that relieves pressure on aching joints and muscles
Perfect temperature, year-round
Swimming pool alternative that can be installed in one day
See What Our Customers Are Saying
"I could barely walk at time of purchase because of a knee injury and other health issues. I started out slowly, walking, and swimming on the lowest jet settings. Now, I can walk with ease and have lost more than 40 pounds. My entire life has changed."
— Melissa, Atlanta, GA
"I'm over 60, and I'm in better shape than I have been in decades. I use my Trainer 15D almost every day. I'm looking forward to it adding many, many more years onto my life by keeping me happy and healthy."
— Lloyd, Laurel Springs, NJ
"I originally had my heart set on an in-ground pool. The practical side of me took over, and we decided to go with the H2X Trainer 18. We definitely made the right decision and use it every day. The weather has been really cool but we can still enjoy the swim spa."
— Stephen, Ottawa, Ontario
At Master Spas, we make buying a swim spa just as relaxing as owning one.
See a swim spa, step inside, select the perfect size.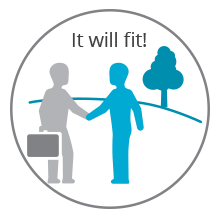 We can do this with a photo & dimensions or by visiting your backyard.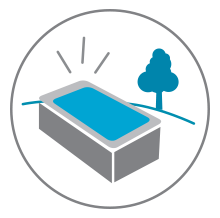 When you're ready, installation can take less than a day.
H2X Fitness Swim Spas were developed by Master Spas, the world's largest swim spa manufacturer—an award winning company you can trust.