Fitness
Exercise in the convenience of your backyard and have fun doing it.
With an H2X Fitness Swim Spa, you can enjoy the therapeutic benefits of aquatic exercise without the commute and frustration of a traditional fitness facility. After all, you shouldn't be limited by facility hours, weather, or the seasons.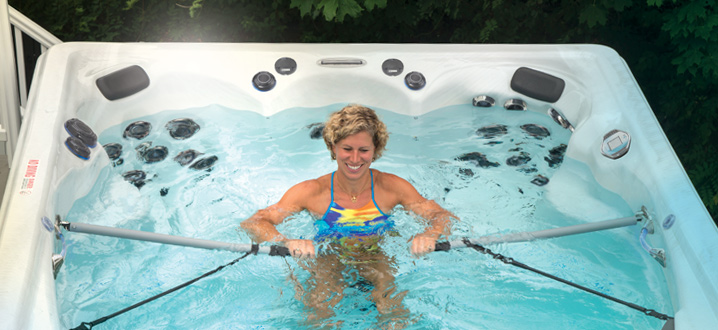 See What Our Customers Are Saying
"The Trainer 12 makes exercising fun and painless. I've never in my life looked forward to exercising until now. One of the best parts: You get to sit in the relaxing jets when you're finished! Another plus: It's October and everyone here is closing up their swimming pools for the winter, but we get to continue enjoying our spa."
— Mary, Killeen, TX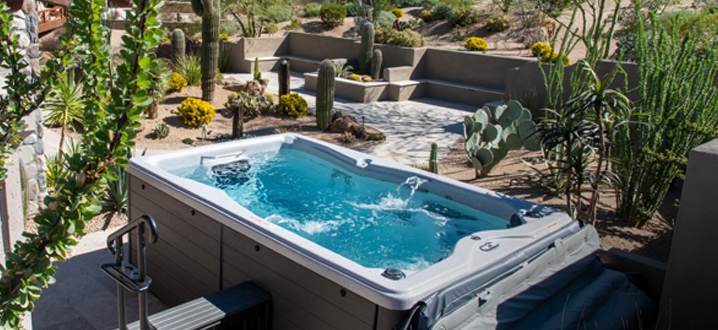 Aquatic Exercise Benefits
Nothing should come between you and your goals. That's why an H2X Fitness Swim Spa has a large swim area free of obstacles, giving you the freedom to move the way you want. When you exercise in an H2X, you can enjoy the benefits of cardiovascular and resistance training without the impact on joints. Thanks to the natural resistance and buoyancy of water, the body feels supported in a swim spa, and you can move with increased range of motion. People who exercise in the water often see improved balance, strength, endurance, and flexibility — as well as less pain.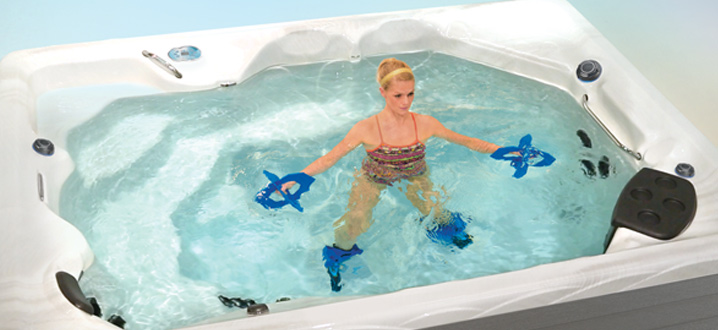 Aquatic Therapy in a Swim Spa
The adjustable controls of the swim spa allow you to set the temperature in the 80s for a comfortable exercise environment. Or, you can increase it to a therapeutic range (mid-90s) to enjoy the benefits of warm water.
Plus, select H2X Fitness Swim Spa models feature a depth of 60 inches, which multiplies the benefits of water's buoyancy.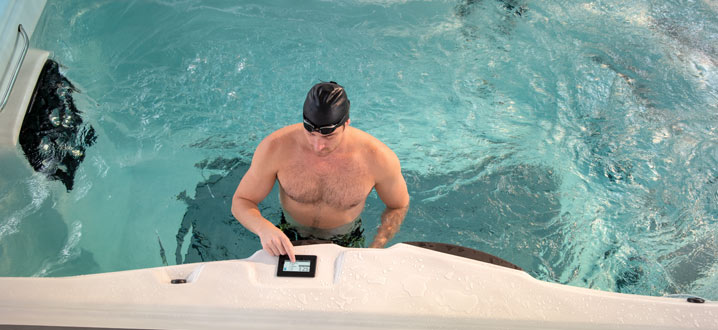 Facts about Water Buoyancy
With buoyancy, the more you submerge yourself into the water, the more thewater is there to support you. Walk in to water that's waist height, and the water supports 50% of your bodyweight. Chest-deep water reduces the effect of gravity by 70%. And neck deep water? Ninety percent of your bodyweight is supported.