Swimming
Whether you are a recreational swimmer or an athlete training for a triathlon, an H2X Fitness Swim Spa puts your goals within reach — without ever reaching the wall of the swim spa. Improve your fitness, refine your stroke, or go for a personal best while enjoying a continuous swimming experience.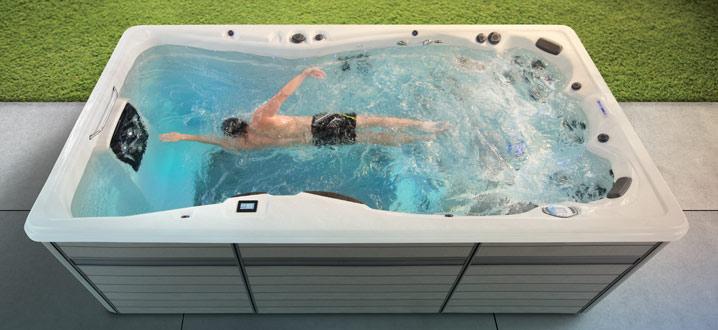 Swim Training in a Swim Spa
Adjust the temperature and change the resistance with the button to mimic the conditions of open-water swimming. Select H2X Fitness Swim Spa models feature a depth of 60 inches, making it more comfortable to train with all four strokes.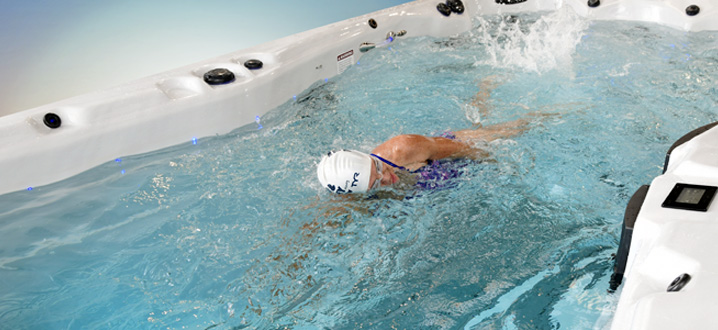 See What Our Customers Are Saying
"I love swimming but had never tried the swim spa experience. My Trainer 19D exceeded my expectations. From the first time I entered the water I was able to swim like I would in a pool ... but no turning! I swim before I go to work, and it is so convenient, clean, and hassle free."
— Leisa, Abbotsford, BC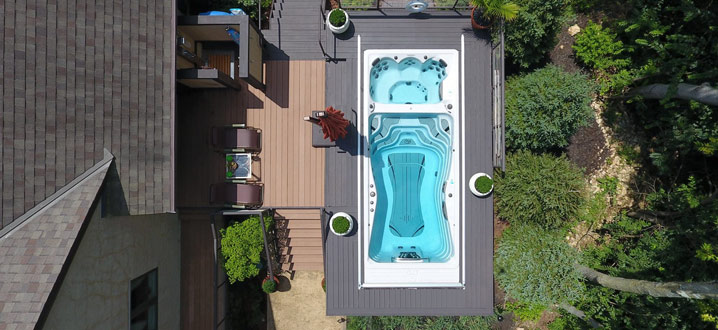 Swim Year-Round
While traditional in-ground pools can only be used for a few months out of the year, an H2X Fitness Swim Spa gives you 24/7 pool access 365 days a year, no matter the weather.
AquaSpeed VSP
The new Challenger series features a variable speed system that gives you power to set the pace. The touchscreen display features easy-to-use controlsthat allow you to set the speed of the current and program a workout. With 25 speed settings, you can turn up the tempo for an interval workout or dial it in for endurance efforts.
For International Challenger swim spas, the VSP system is currently not available. Instead, 3 high flow pumps create a strong, deep, and wide water current from a combination of 7 available speeds.