Challenger 19 D Swim Spa
Elite Performance, Airless VIP, Programmable Speed
Challenger 19 Deep
is rated out of
5
by
17
.
Two bodies of water, two different temperatures Set the pace of your workout with the programmable variable speed system. Swim, jog, walk or exercise in the uninhibited swim area, with the water set to a personal comfort zone in the 80s. On the other side, settle into the hot tub with the temperature set up to 99°. This full-size hydrotherapy hot tub has 31 jets, ergonomic seating, and was designed to give your mind, body and spirit a thorough rejuvenation. Say good-bye to the tensions, aches, and stresses of the day.
Dimensions
231" x 94" x 60"
(587 cm x 239 cm x 153 cm)
See What Our Customers Are Saying
'So Much Enjoyment'
You never know how you are going to use an amazing tool like this. It has been kind of unexpected for me. My H2X Challenger 19D is running almost all day ??? whether I'm doing a swim or training or my family is taking advantage of the space to play and relax.
- "Iron Cowboy" James Lawrence
'100% Worth It'
We have thought about a swim spa for a while. We decided with our medical issues, it would be worth the cost. And boy, were we right! We enjoy our nightly swims and soaks, and it definitely helps our achy joints and muscles. Exercise for me is so much easier, too.
- Lorna, Texas
'I Love My Swim Spa'
The H2X Challenger 19D is awesome! You get the best of two worlds with a separate spa and pool! My family just loves swimming and exercising in the swim spa. Or just relaxing in the spa. I love that you can use it year round!
- Linda, California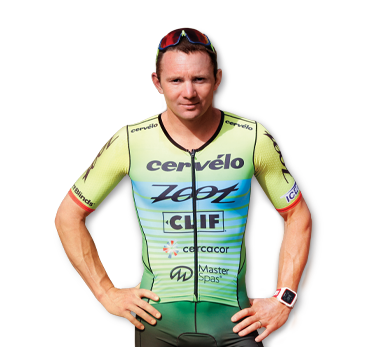 "The H2X Challenger is a great way to maintain and improve upon the work I have already done in the pool, and it keeps this aspect of my training fun! For any athlete, whether beginner or expert, it is a comfortable and convenient way to add strength, proper technique, and confidence to your swim. Hydrotherapy and the numerous non-swimming exercises that you can do in the swim spa are also great for preventing or recovering from injury."

Ben Hoffman
IRONMAN® champion
At Master Spas, we make buying a swim spa just as relaxing as owning one.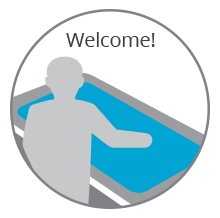 See a swim spa, select the perfect size.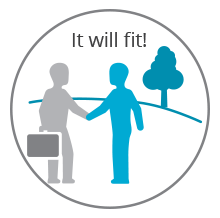 We can do this with a photo & dimensions or by visiting your backyard.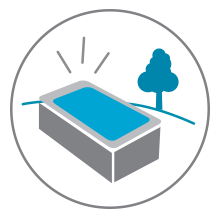 When you're ready, installation can take less than a day.