Challenger 19 D Swim Spa
Elite Performance, Airless VIP, Programmable Speed
Two bodies of water, two different temperatures Set the pace of your workout with the programmable variable speed system. Swim, jog, walk or exercise in the uninhibited swim area, with the water set to a personal comfort zone in the 80s. On the other side, settle into the hot tub with the temperature set up to 104°. This full-size hydrotherapy hot tub has 31 jets, ergonomic seating, and was designed to give your mind, body and spirit a thorough rejuvenation. Say good-bye to the tensions, aches, and stresses of the day.
Challenger 19 D
Specifications

Dimensions
231" x 94" x 60"
(587cm x 239cm x 153cm)
Water Capacity
2,285 Gallons (10,388 L)
Weight Dry/Full
3,435 lbs. (1,558 kg)
23,790 lbs. (10,791 kg)
Propulsion System
Airless VIP Technology
Power Requirement
100 Amp System
Pumps
5
Stainless Steel Jets
50 (Incl. 6 Airless VIP Jets and 1 Master Blaster®)
Water Features
5
Ozone System
Standard
Filtration
EcoPur® Charge
LED Lighting
Waterline
Listing Number
9917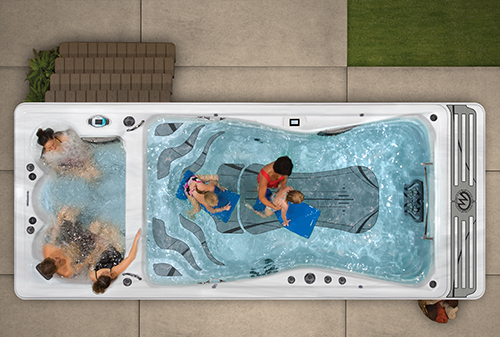 Challenger 19 D
Standard Features
H2X Fitness Swim Spas are built with premium features that come standard for the best in exercise and relaxation.
VIP Technology — high-performance water current More
AquaSpeed VSP™ — programmable water current
Hydrotherapy — massage jets More
EcoPur® Charge Water Purification More
Energy Efficient More
Master Blaster® — reflexology foot massage jets More
StressRelief Neck and Shoulder Seat™ — relieves shoulder and neck pain More
Master Force™ Bio-Magnetic Therapy System — relieves pain and inflammation More
H2Xercise™ Fitness System — water exercise equipment More
Premium Features
Upgrade your swim spa experience with optional packages that will complement your landscape and lifestyle.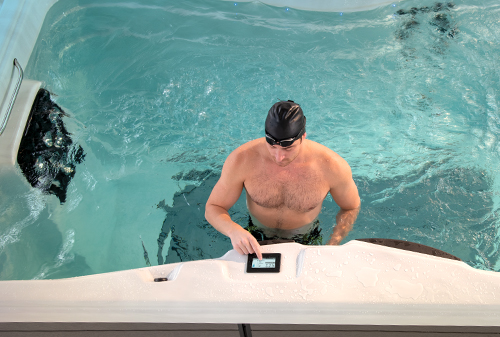 "The H2X Challenger is a great way to maintain and improve upon the work I have already done in the pool, and it keeps this aspect of my training fun! For any athlete, whether beginner or expert, it is a comfortable and convenient way to add strength, proper technique, and confidence to your swim. Hydrotherapy and the numerous non-swimming exercises that you can do in the swim spa are also great for preventing or recovering from injury."

Ben Hoffman
IRONMAN® champion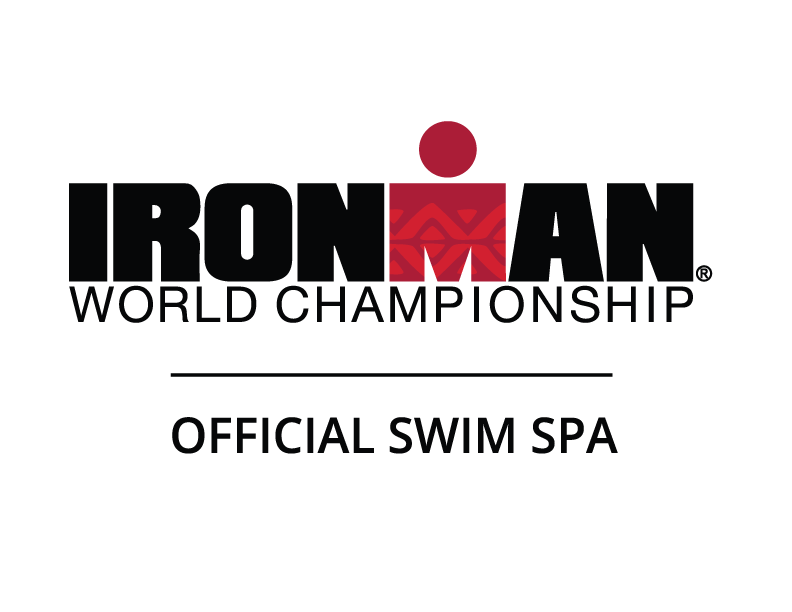 At Master Spas, we make buying a swim spa just as relaxing as owning one.
See a swim spa, step inside, select the perfect size.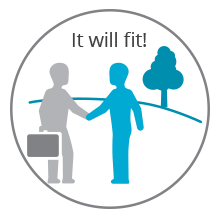 We can do this with a photo & dimensions or by visiting your backyard.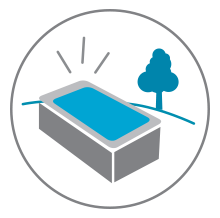 When you're ready, installation can take less than a day.