Ben Hoffman, Professional Triathlete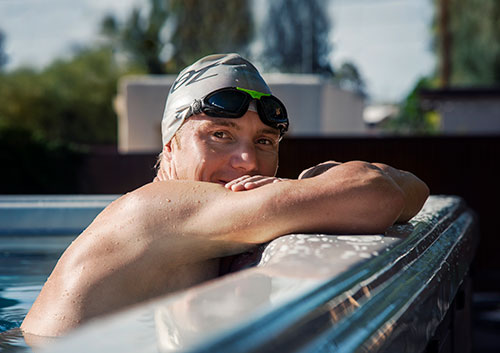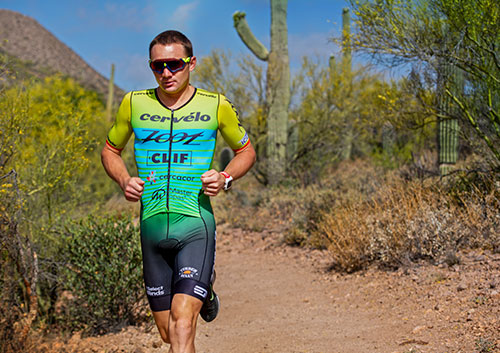 IRONMAN® Champion Competes on the World Stage
Meet Ben Hoffman, an Arizona-based triathlete who is known by his fans as "Hoff." A native of Colorado, Hoffman got his start in triathlons when he was college, joining a club team at the University of Montana in Missoula. He won his first IRONMAN in 2010 at Lake Placid, affirming his decision to turn professional. But the road to Kona hasn't been always an easy one, with setbacks along the way — including a devastating injury in 2018. Hoffman proved himself healthy and fit in 2019, with a win at IRONMAN African Championship and a fourth-place finish at the iconic IRONMAN World Championship.
Entry into the Water
Hoffman grew up playing ball sports — soccer, basketball, and golf. So when he first dipped his toes in triathlon, he had to learn how to swim. It was a huge hurdle, Hoffman says. But with good coaching and instruction, he was able to learn.
"Coming from a non-swimming background, swimming is something that I have to focus a lot of energy on. I always have to find those little tweaks, improvements in order to maintain that front-pack swim, which is so critical for my performance in the sport. The swim spa offers me a way to hone in on my technique."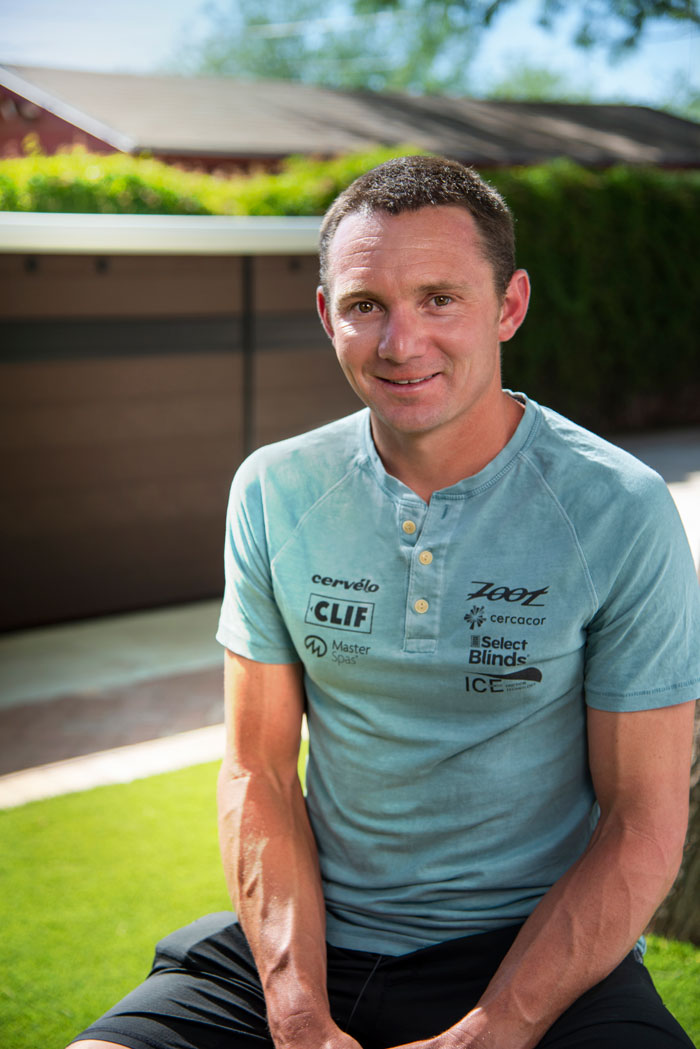 Training with an H2X Swim Spa
"One of my favorite things about the H2X Swim Spa by Master Spas is that it's right in my backyard. The energy to get out the door is really minimized with the swim spa. And I think that's a big component for a lot of triathletes out there, when you are balancing three different sports and maybe a family, a job. Having a swim spa right at your house makes everything so much easier."
Win Your Day
"Winning my day is about making sure that I give time to myself each day, which I think is important for everyone to do. But it's also important for me to give time to the other people in my life. And, hopefully, I want to give back and inspire others to have great lives."
About the H2X Challenger Swim Spa Series
Ben Hoffman is training with a Challenger 15D swim spa, which is an part of the H2X Fitness Swim Spa line. The Challenger series is the newest product lineup from Master Spas.
Airless VIP jet system
AuqaSpeed VSP (25 speed levels)*
Xtreme Therapy Cove
Jetted Hydrotherapy Seats
H2Xercise Fitness System
Year-round use
*For International Challenger swim spas, the VSP system is currently not available. Instead, 3 high flow pumps create a strong, deep, and wide water current from a combination of 7 available speeds.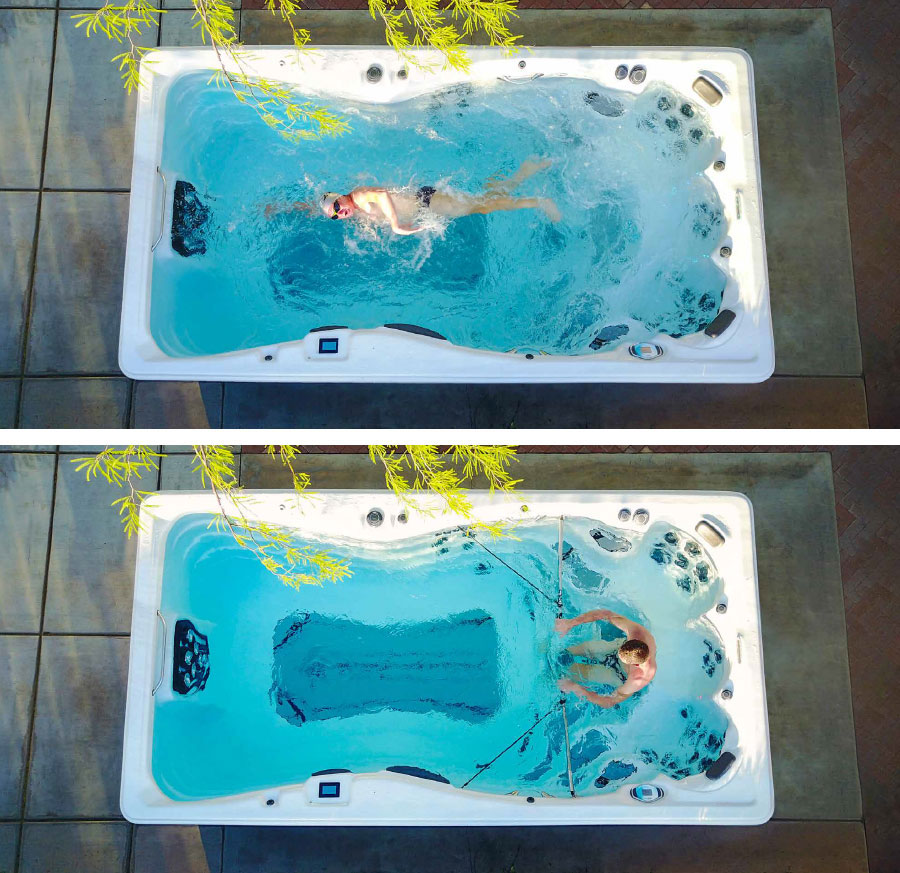 Relaxing Like a Pro
Recovery and self-care are an important part of any wellness routine. But for professional athletes like Hoffman, it's a critical component of his performance. An H2X Fitness Swim Spa combines warm water and hydrotherapy jets to ease muscle aches and pains, relieve stress, and improve mobility — all of which are beneficial to an athlete like Hoffman.
"From the recovery standpoint, one of my favorite places to relax is the water. To have that ability right in my backyard, to jump in and have that jetted action where I can get the massage, is awesome."
H2X Fitness Swim Spas
At Master Spas, we want you to enjoy making fitness and wellness a priority. Whether you are a novice or a world-class athlete, it takes more than desire to balance workouts with life's demands. It takes commitment. Our swim spas are designed to make training and recovery convenient, just steps away in your backyard.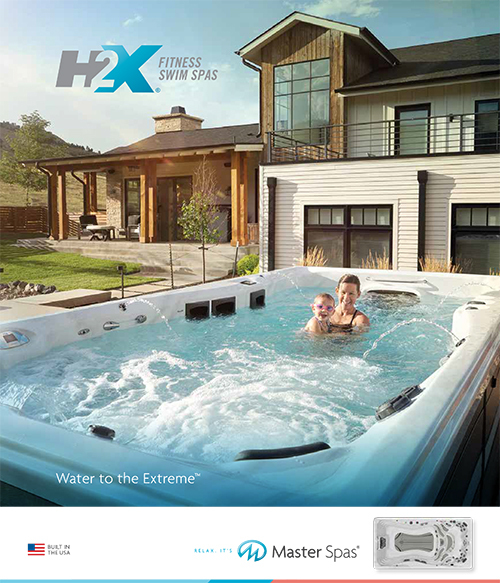 At Master Spas, we make buying a swim spa just as relaxing as owning one.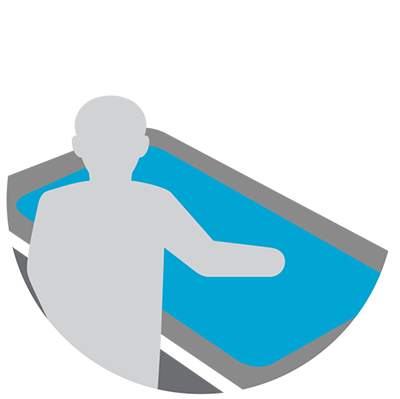 See a swim spa, select the perfect size.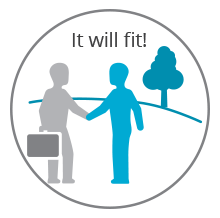 We can do this with a photo & dimensions or by visiting your backyard.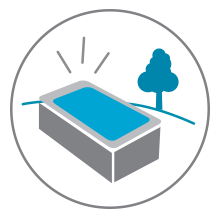 When you're ready, installation can take less than a day.