Trainer 19 D Swim Spa
High Performance, Air-injected VIP, Adjustable Speed
Trainer 19 Deep
is rated out of
5
by
60
.
Two bodies of water, two different temperatures Enjoy a swim and the full-body effects of aquatic exercise with water set to a personal comfort zone in the 80s. On the other side, settle into the hot tub with the temperature set up to 104°. This full-size hydrotherapy hot tub has 31 jets, ergonomic seating, and was designed to give your mind, body, and spirit a thorough rejuvenation. Say good-bye to the tensions, aches, and stresses of the day. The Trainer 19 D is more than a sensation; it's your solution.
Dimensions
231" x 94" x 60"
(587 cm x 239 cm x 153 cm)
See What Our Customers Are Saying
'Wonderful Product'
I am a disabled veteran. Since I started using the swim spa, I am more flexible and mobile and with that comes a better attitude. When I feel better everyone around me is happier. No way I could do the things I do today without using the H2X Trainer 19D.
- Rolando, illinois
'Total Fitness'
I am so glad this is no longer a dream but a reality. I can swim day or night and I love the water. The Trainer 19D also came with the exercise kit, allowing me to focus on general fitness, as well.
- Rita, Tennessee
'Great Feel'
The swim spa is wonderful. I love being able to go from the hot tub to the swim spa in an instance. Having the two areas at different temps is great. I love the lights. It gives it a great feel at night.
- vkgriffi, Nebraska
At Master Spas, we make buying a swim spa just as relaxing as owning one.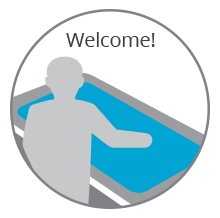 See a swim spa, select the perfect size.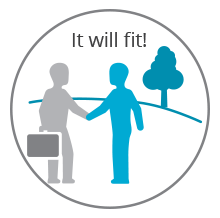 We can do this with a photo & dimensions or by visiting your backyard.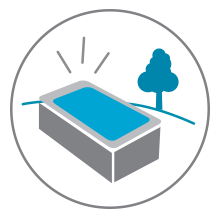 When you're ready, installation can take less than a day.