Trainer 19 Swim Spa
High Performance, Air-injected VIP, Adjustable Speed
Trainer 19
is rated out of
5
by
10
.
Two bodies of water, two different temperatures Enjoy a swim and the full-body effects of aquatic exercise with water set to a personal comfort zone in the 80s. On the other side, settle into the hot tub with the temperature set up to 104°. This full-size hydrotherapy hot tub has 31 jets, ergonomic seating, and was designed to give your mind, body, and spirit a thorough rejuvenation. Say good-bye to the tensions, aches, and stresses of the day. The Trainer 19 is more than a sensation; it's your solution.
Dimensions
231" x 94" x 51"
(587 cm x 239 cm x 130 cm)
See What Our Customers Are Saying
'Best of Both Worlds'
This is the perfect swim spa for me. I love the size, depth and the choices in current strength. I love the swim spa and my husband loves the hot tub!
- Artlady, Oklahoma
'We Love Our Swim Spa'
Our swim spa is the best of both worlds — we have a pool and a hot tub! During winter months we can turn down the temp of the swimmer and just use the hot tub portion. It is the perfect size for the two of us. The whole thing is actually cheaper to operate than our old 8x8 hot tub!
- Rob, Newfoundland
'Best Investment'
Our H2X Trainer 19D has brought our whole family together and adds the "quality" to our quality time. We live in it!
- Olga, Port Washington
At Master Spas, we make buying a swim spa just as relaxing as owning one.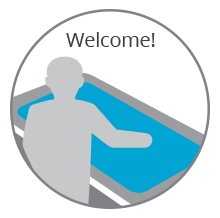 See a swim spa, select the perfect size.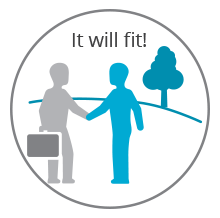 We can do this with a photo & dimensions or by visiting your backyard.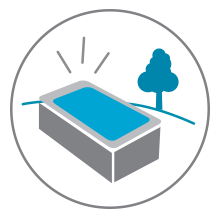 When you're ready, installation can take less than a day.