Trainer 15 Swim Spa
High Performance, Air-injected VIP, Adjustable Speed
Trainer 15
is rated out of
5
by
52
.
The Trainer 15 features a large uninhibited area that is perfect for family fun and exercise. Easier to maintain and with a smaller footprint, this swim spa is an ideal alternative to a traditional pool. Plus, when it comes to hydrotherapy, rehabilitation, and relaxation, nothing compares to the Xtreme Therapy Seat and Xtreme Therapy Cove.
Dimensions
180" x 94" x 51"
(458 cm x 239 cm x 130 cm)
See What Our Customers Are Saying
'Best Investment'
The swim spa is exactly what we were looking for — being able to relax, use the therapy jets for sore muscles, and then get in a swimming workout. I use it every day and night.
- Deborah, Greeley
'Dream Come True'
Having owned two previous Master Spas hot tubs — and our current one — we decided we needed a swim spa, too. We did a lot of research, and we completely trust the brand. The installation was far simpler and faster than we imagined. We use both tubs every day.
- SwimPark, Colorado
Every Day Enjoyment
I was hesitant when I decided to buy my swim spa. It was a lot of money to spend, but it has far exceeded my expectations. My husband and I are in it every day, no matter what the weather is. We are now the party house of our development.
- meise69, Ohio
At Master Spas, we make buying a swim spa just as relaxing as owning one.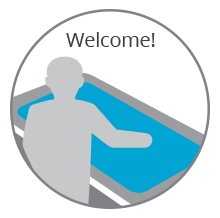 See a swim spa, select the perfect size.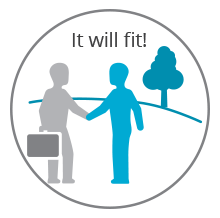 We can do this with a photo & dimensions or by visiting your backyard.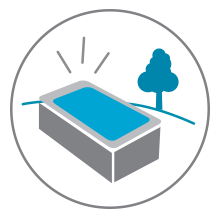 When you're ready, installation can take less than a day.