Therapool 13 Swim Spa
Fitness Oriented, Air-injected Flow Stream, Dual Speed
Therapool 13
is rated out of
5
by
5
.
The largest model in the Therapool Series, the Therapool 13 has an uninhibited exercise area and therapy seating for the ultimate in wellness. It has 28 jets with two high-performance flow stream swim jets for resistance training and aquatic exercise. It comes standard with the H2Xercise™ Fitness System for rowing and strength training. Whether you want to exercise or simply relax, this is the perfect swim spa to re-energize your wellness routine and backyard.
Dimensions
156" x 90" x 48"
(397 cm x 229 cm x 122 cm)
See What Our Customers Are Saying
Happy Seniors
The Master Spas team was so helpful he was in helping us choose the Therapool 13. We are celebrating our 55 year anniversary this year, and what a better way to celebrate by using the spa to help ease our old bones.
- Ballerina, Ontario
Should have bought this earlier
I had just removed an above ground pool and was looking for an in-ground solution. The 13-foot swim spa was perfect in size to fit on my existing paver patio and transition to my step-up deck. It's exactly what I was looking for — best of both worlds and cheaper than the in-ground solutions I was evaluating.
- John, Florida
Best thing ever
It's awesome! I use it every day getting my exercise routine down. I'm feeling stronger and less pain in my joints. I highly recommend water therapy — zero stress on joints. The process of purchasing and install went smoothly. Thank you Master Spas!
- Nancy, Michigan
At Master Spas, we make buying a swim spa just as relaxing as owning one.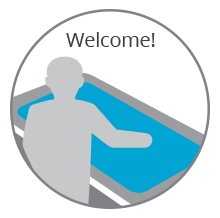 See a swim spa, select the perfect size.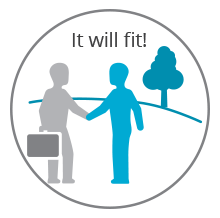 We can do this with a photo & dimensions or by visiting your backyard.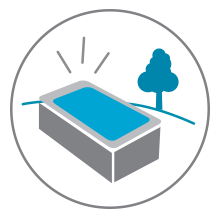 When you're ready, installation can take less than a day.