Challenger 18 D Swim Spa
Elite Performance, Airless VIP, Programmable Speed
Challenger 18 Deep
is rated out of
5
by
12
.
The Challenger 18 D features an uninhibited swim area and increased depth for buoyancy. With an airless jet system, this swim spa is ideal for endurance athletes, fitness enthusiasts, and wellness seekers. The variable speed current lets you set the pace, whether you want a challenging workout or recovery session. After a workout, you'll enjoy the relaxation and rejuvenation of the Xtreme Therapy Cove and contoured seats with massaging jets.
Dimensions
215" x 94" x 60"
(547 cm x 239 cm x 153 cm)
See What Our Customers Are Saying
'No Regrets'
As a swimmer, I have always swam in pools or open water. I hesitated purchasing a swim spa until Covid. I have no regrets and wish I had purchased the unit years ago. It has exceeded my expectations and would strongly recommend the Challenger 18D.
- Gary, Ohio
Wish I Bought it Sooner
I've wanted a swim spa for years, and I chose the H2X Challenger 18D and love it! I'm swimming daily but I also find that there is no end to the variety of exercises I can do in my swim spa! Keeping it clean and the water perfect is easy and my dealer gave me lots of tips to make it simple.
- Liza, North Carolina
'Exceeds My Expectations'
The H2X Challenger 18D is by far the best thing I have ever purchased for myself. I swim hard and fast daily, and I even allow my family to use it.
- Swamijoe, Ontario
At Master Spas, we make buying a swim spa just as relaxing as owning one.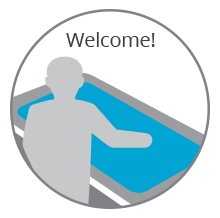 See a swim spa, select the perfect size.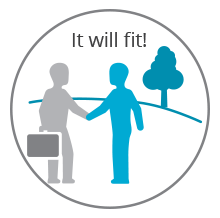 We can do this with a photo & dimensions or by visiting your backyard.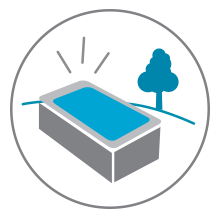 When you're ready, installation can take less than a day.