Challenger 15 D Swim Spa
Elite Performance, Airless VIP, Programmable Speed
Challenger 15 Deep
is rated out of
5
by
42
.
The Challenger 15 D features a large uninhibited area that is perfect for swimming, exercise, and family fun. The Airless VIP Technology enhances the swim jet performance, and a variable speed system allows you to customize the pace. Plus, when it comes to hydrotherapy, rehabilitation, and relaxation, nothing compares to the Xtreme Therapy Seat and Xtreme Therapy Cove. The smallest footprint of any Challenger model, it's ideal for small backyards.
Dimensions
180" x 94" x 60"
(458 cm x 239 cm x 153 cm)
See What Our Customers Are Saying
'Maintenance is So, So, Simple'
I use the swim spa almost exclusively for lap swimming. The current produced is awesome, and I love how I can vary the current speed to fit my fitness needs each day. Maintenance is SO SO simple and very economical to run.
- okcyogagagal, Oklahoma
'Best Home Swim Training'
As a triathlete, having a Challenger 15 allows me access to swim training at my home, the same as I do with my treadmill and my bike trainer. The swim feature is fantastic, and I can get my training done in the early mornings at 79 degrees. In the evening, the whole family can enjoy at whatever temperature they desire.
- MCden, Colorado
'Exercising Again, Pain Free'
After six knee surgeries, regular exercise like walking and running was just too painful. The H2X Challenger 15D has has got me exercising again pain-free. I would highly recommend one.
- Pain free, Wyoming
At Master Spas, we make buying a swim spa just as relaxing as owning one.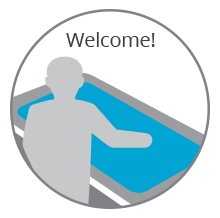 See a swim spa, select the perfect size.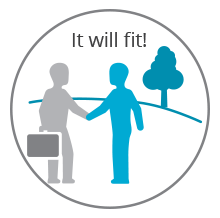 We can do this with a photo & dimensions or by visiting your backyard.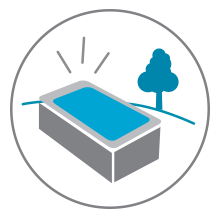 When you're ready, installation can take less than a day.