Triathlon Training
Triathletes know that taking a multi-dimensional approach to training yields better results. Training in an H2X Fitness Swim Spa brings the competitive edge to the convenience of your backyard.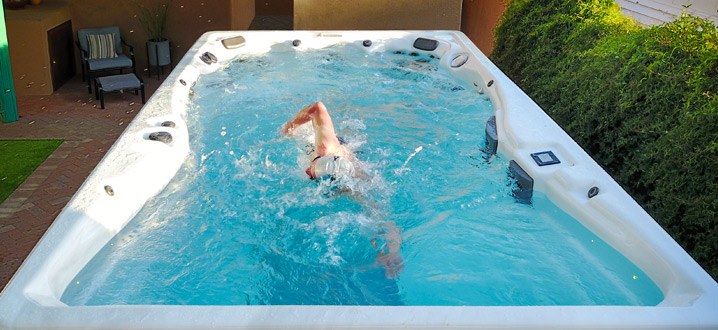 Swimming
H2X Fitness Swim Spas provide a generous swimming area and a continuous swimming experience so that you can be ready for the open water on race day.
Adjustable current mimics open water conditions.
Variable speed pumps and programmable workouts allow you to set the pace of your swim session.
Use an underwater camera or place a mirror on the floor of the swim spa to receive instantaneous and valuable feedback on technique and form.
Skip crowded lap lanes and the frustration of limited pool schedules. Digital temperature controls and energy-efficient foam insulation allow you to swim year-round.
24/7 convenience makes it easier to fit in swim and recovery sessions.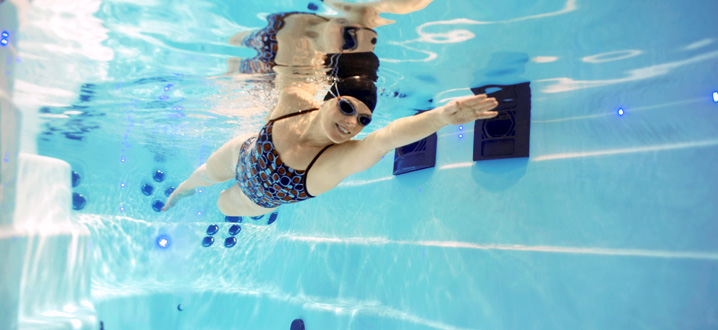 Win Your Day
"As a professional triathlete, the Challenger swim spa gives me the opportunity to hone in on my swimming technique, which is important since it is such a technique-heavy sport. I always have to find those little tweaks and improvements in order to maintain that front-pack swim, which is so critical for my performance in the sport."
— Ben Hoffman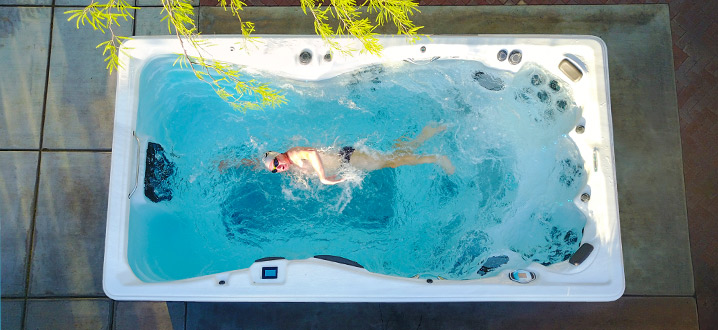 Biking
Improve your strength and endurance for the bike portion of a triathlon by focusing on resistance exercises. The H2Xercise Kit comes with every swim spa, and it features resistance tubing, and rowing bars.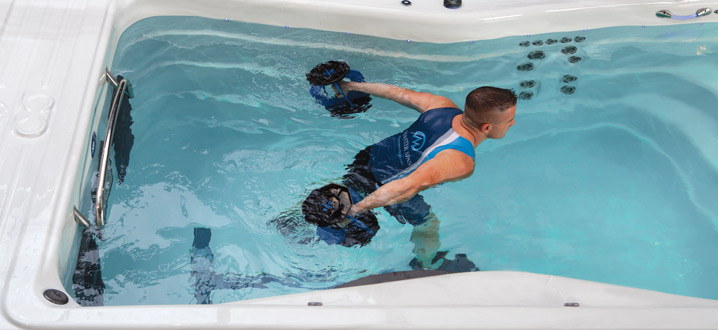 Running
Log some extra "miles" or maintain your fitness during recovery as you run your pace against the adjustable current. Water buoyancy reduces the impact on joints while the Nonslip, Comfort Floor System offers traction.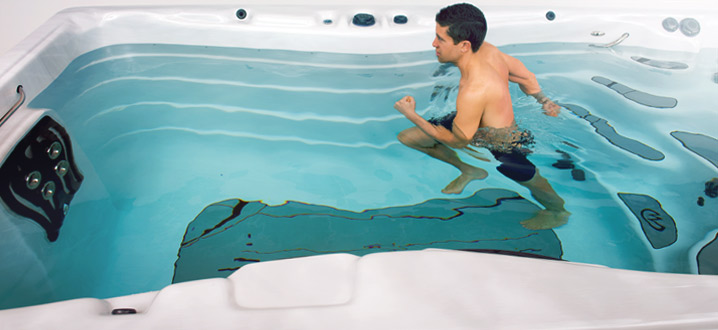 Recovery for Triathletes
"You can only train as hard as you can recover," says professional triathlete Mirinda Carfrae, who is a brand ambassador for Master Spas. "The athlete who can recover quicker, can recover better, can essentially complete more quality sessions."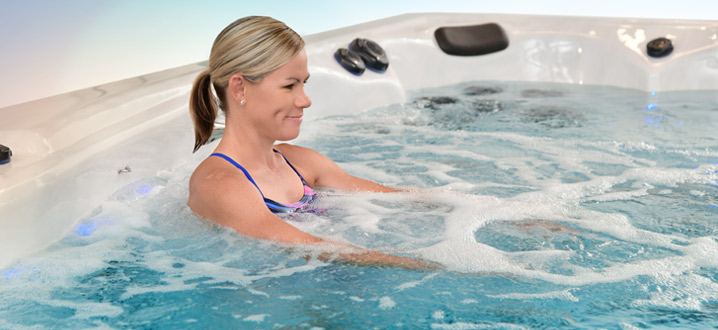 H2X Fitness Swim Spas allow you to not only prioritize your performance but your recovery, as well.
Active recovery: A light exercise can help "flush" lactic acid from the muscles. It also helps improve circulation, bringing much needed oxygen to tired muscles and easing inflammation. Aqua jogging, walking, or an easy swim in the swim spa are great ways to get in some movement.
Rest and sleep: Sleep is an important component of recovery for triathletes. An H2X Fitness Swim Spa has the same feature of a hot tub, which has been shown to improve sleep. The warm water reduces stress on the body and helps to alleviate pain. It also affect your core temperature —when you get in the spa and when you get out —and that change helps you to get to sleep more quickly and sleep more deeply
Massage: Regular massage can ease soreness and stiffness associated with triathlon training, as well as a way to prevent injury. The contoured therapy seats and adjustable massage jets of the swim spa deliver a custom massage to best fit your comfort level and needs. The StressRelief Neck and Shoulder Seat™ can ease tension across the upper back, where muscles are tight from swim intervals. The Xtreme Therapy Cove targets the posterior chain, focusing on the back, glutes, and hamstrings that are used during the bike and run.